The tires are mainly seen as the part that helps a car move around Oklahoma City, Norman, Edmond, and beyond. However, they also grip onto the street, so you can handle winding or slick roads with ease.
There are lots of factors to consider when choosing the right tires for your Volkswagen since having the right ones will provide optimum mobility. One of those factors is speed rating that we'll cover in detail below.
Keep reading to learn what speed rating is for tires. Then, feel free to contact the team at Oklahoma City Volkswagen with questions or to schedule service.
Defining Tire Speed Rating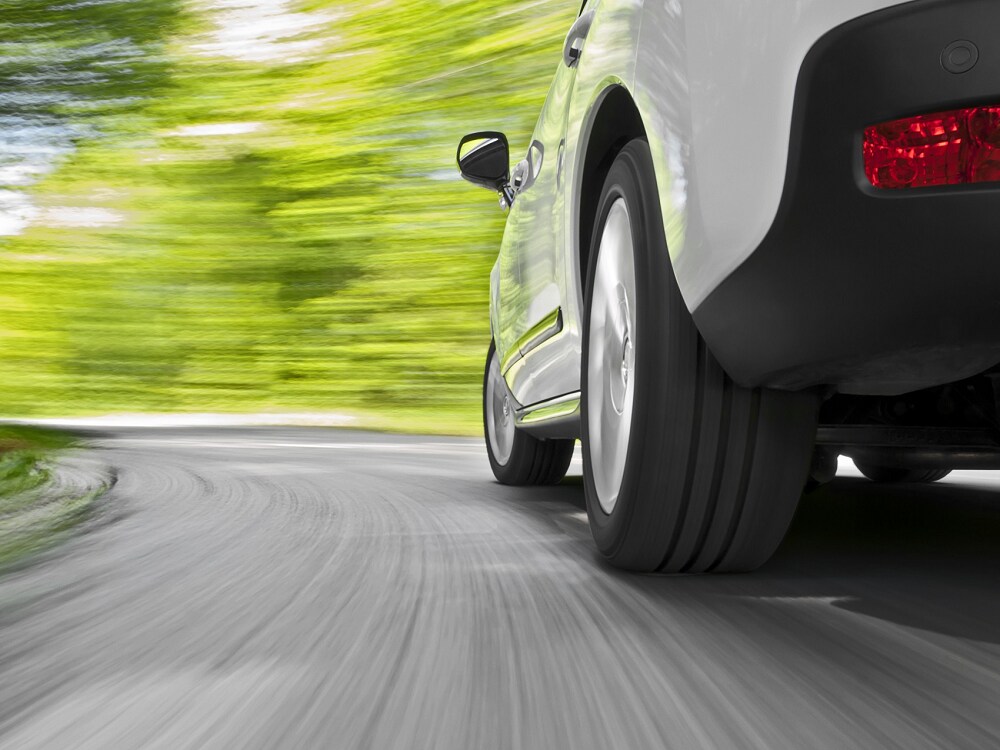 A tire speed rating is the maximum speed that tires can safely carry a load. This includes the weight of the car plus the people and cargo inside.
The rating is indicated by a letter and is found on the tire sidewall along with numbers and letters that represent tire type and aspect ratio. In the example of P195/60R15 87S, the speed rating would be indicated by the final letter in the grouping-in this case, S. This letter indicates that the tire has a maximum speed of 112 MPH.
How Speed Rating Is Determined
When tires are manufactured, they go through a testing machine to check heat and speed capacity. They need to meet the Economic Commission for Europe standards, so they get tested on a scale based on kilometers per hour.
The tire gets inflated and mounted on a wheel attached to a testing machine heated to 77 degrees Fahrenheit. It gets pressed against a metal drum that has enough pressure to mimic a realistic load.
The tire then spins on the machine for 10-minute increments at higher speeds until it reaches the targeted rate. At that point, it continues to spin for 10 minutes at that speed.
When that's done, the tire will be removed from the machine and inspected for any separation or other damage. If the tire is intact, it will have passed the speed rating test.
Speed Rating Chart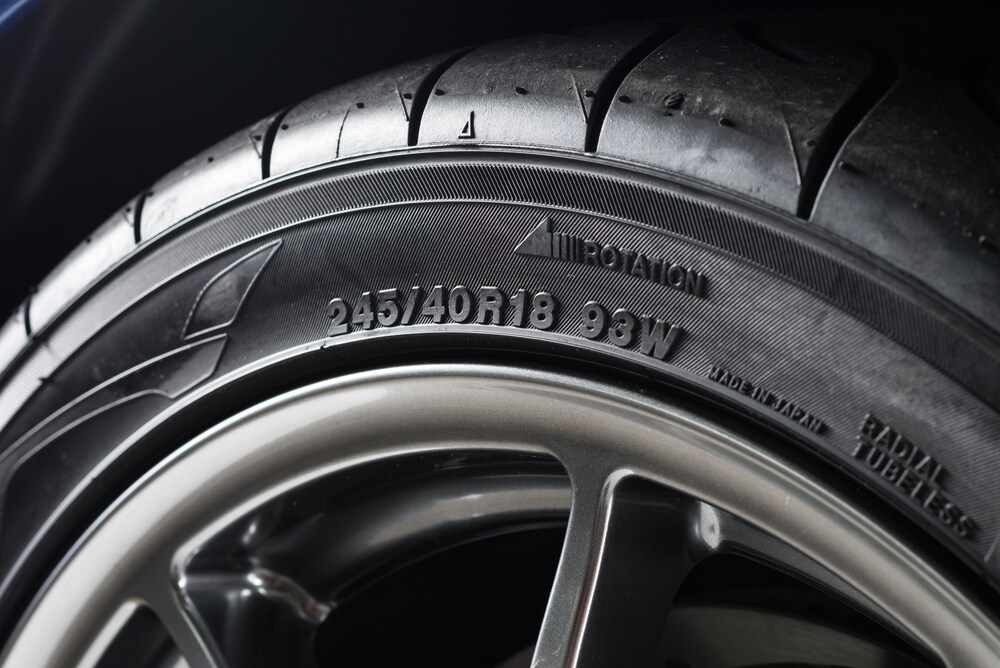 The U.S. Department of Transportation sets a speed ratings scale that uses a letter to signify maximum MPH. As we mentioned above, this letter is found on the tire sidewall. Here are some examples of tire speed codes:
T: Up to 118 MPH
H: Up to 130 MPH
V: Up to 149 MPH
W: Up to 168 MPH
The letters range in alphabetical order from A to Z. However, H is out of place because when tire speed ratings were first developed in the 1960s, there were only three ratings: S, H, and V. As new speed classes were introduced, the ratings table expanded, but H stayed at the 130-MPH mark.
How Speed Rating Affects Tire Tread Life
Tires with higher speed ratings can be made with softer rubber compounds and a bit stiffer construction. As a result, they provide better cornering, steering response, and stopping power for those fun trips around town.
However, they can also lead to a shorter tread life. In fact, tires with an H or V speed rating may need to be replaced after 50,000 or 60,000 miles.
Learn More About Speed Rating for Tires
Of course, there are different factors that determine when a tire should be replaced. If your Volkswagen needs a tire replacement or you just want to know more about speed ratings, we can help.
Contact the team in our Oklahoma City Volkswagen Service Center for more information. We're always happy to help drivers around Oklahoma City, Norman, and Edmond maintain the quality of their tires.