Get Your Volkswagen Brakes Serviced at Oklahoma City Volkswagen
Everywhere you look, there are independent shops that claim to specialize in one type of vehicle or one specific type of service. While these may be great options for some people, when it comes to your Volkswagen's brakes, there's only one place you should place your trust in Oklahoma City, OK. Oklahoma City Volkswagen is the only Volkswagen service department in the area that can provide you with every possible brake service you'll ever need, all while using certified technicians and genuine OEM parts every step of the way. That alone may be appealing but, the benefits of having your Volkswagen's brakes serviced at Oklahoma City Volkswagen don't stop there. In addition to your regular certified brake services, you'll benefit personally from the numerous amenities we provide to our loyal Oklahoma City, OK Volkswagen customers.
Brake Services
Brake Fluid Exchange - Brake fluid transfers and amplifies the force of your foot on the brakes to the calipers; as a hygroscopic fluid, it will absorb moisture and eventually need to be replaced as it becomes less effective.
Learn More
Brake Pad Replacement - The brake pads consist of a metal backing and a softer brake lining that is designed to wear down; when this lining gets thin, it's time to have your brake pads replaced.
Learn More
Rotor Resurfacing or Replacement - The brake rotors may become glazed or warped well before they wear out; we can resurface the rotors, smoothing their surface to help you avoid paying for entirely new parts before it's necessary.
Caliper Service - The brake calipers squeeze together to push the brake pads against the brake rotors, and they will regularly need to be cleaned, lubricated, and inspected to ensure that they are providing the necessary precision.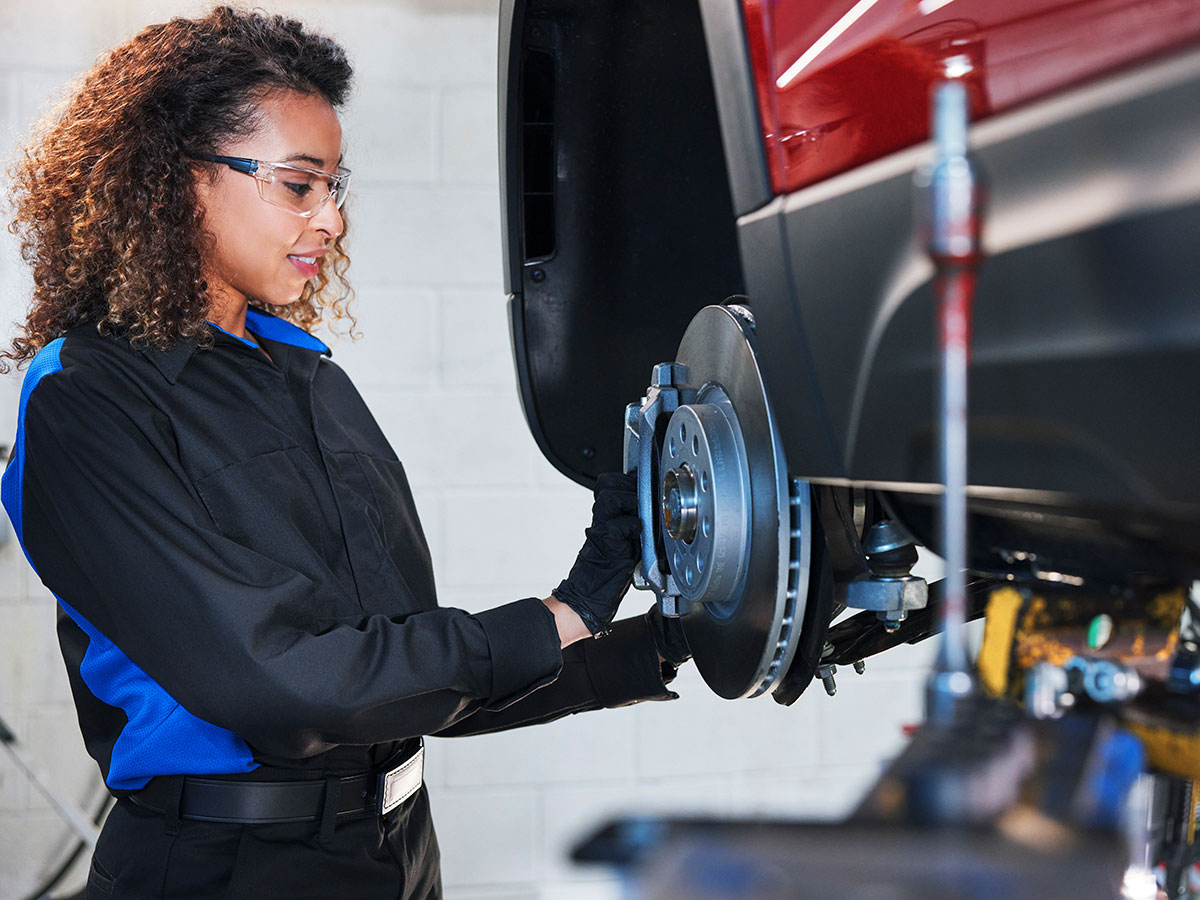 Saturday Service Hours at Oklahoma City Volkswagen
Many of our customers have trouble getting service done during the week. That's why we provide Saturday service hours so that our hardworking customers with loaded weekday schedules can get their Volkswagen serviced appropriately. Schedule your Volkswagen brake services online today at Oklahoma City Volkswagen, and let our team of service professionals provide you with every brake service you'll ever need.